I am a development consultant specializing in urban revitalization.

I have decades of experience helping cities, universities, and other institutions and investors find innovative, realistic, and revenue-generating uses for their real estate.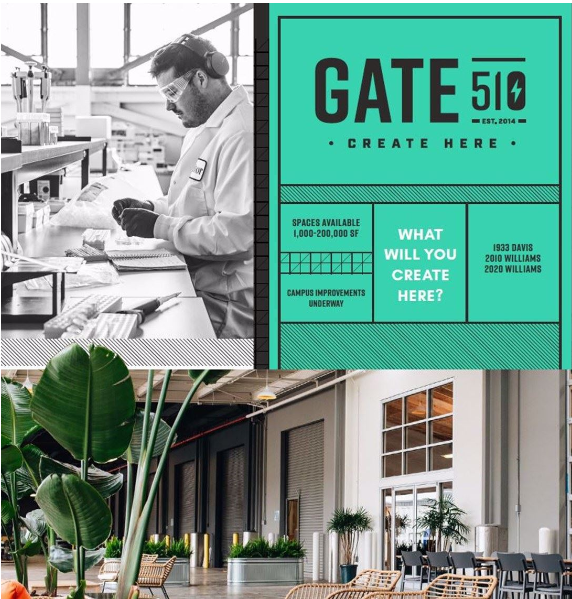 San Leandro, California
Breathing New Life Into An Industrial City
Once a thriving Bay Area industrial center, San Leandro had fallen into a slump, losing companies left and right. What disheartened civic leaders failed to grasp was that the city—even in its darkest days—still possessed the seeds of greatness. I knocked on doors and made discoveries. When I showed the City Council logos of 50 innovative local companies operating under the radar, a collective "We've still got it!" jolt of energy ran through the room. City staff used my slogan and strategy, "We Make Things" to fill more than 300,000 square feet in an old Dodge plant and Kellogg cereal factory—with companies brewing beer and designing high-tech products. Today, San Leandro is stealing life science startups from Berkeley.
'We Make Things' is the strategy and slogan that inspired a rebirth of innovation and investment in our community. And it flowed directly from Rod's expert guidance and deep understanding of our needs and challenges.
Kenmore, Washington
A New "Town Green"
Newly incorporated Kenmore had been struggling for more than a decade to create an identifiable town center and welcoming place for residents to gather. After talking with dozens of brokers, developers, and residents, I collaborated with City Manager Rob Karlinsey to reimagine an old shopping center site. We took the project to market, drew 12 enthusiastic bidders, and within five years developers had completed $100 million in new apartments, offices, and medical and restaurant space. Meantime the city used sale proceeds to build a park and indoor winter garden with a coffee shop, fireplace, and meeting rooms that draws residents year-round.
The buzz around here is that we need another fix of Rod Stevens's talent and expertise. It's true. Rod helped energize our community and we're looking forward to much more collaboration ahead.
Chapel Hill, North Carolina
Industry Climbs the Hill
For 60 years, this college town in the Research Triangle sat by quietly while the jobs grew up elsewhere. I worked with leaders from town and gown on a strategy to bring the "skunkworks" of major companies downtown and within easy walking distance of UNC. The University's tech incubator now anchors a newly-renovated office tower, the Town of Chapel Hill will soon finish a $50 million parking garage, and developers backed by international investors are seeking to build 300,000 square feet of lab space.
Rod created a realistic business plan that clearly shows what we need to do in 6 months, 12 months, and so on to keep our momentum going. He's got a genuine knack for diagnosing problems and proposing smart, workable solutions.
How I Work
Bold ideas, remarkable results.
While other firms crank out colorful renderings and expensive statistical studies destined to end up on a shelf, I provide workable, real-world strategies and specific, step-by-step plans that lead to fully realized projects.
Marketing and Development Strategy
I approach projects as if I had a personal investment in them. Beyond statistical analysis, I pound the pavement to understand the target users for a property or place, your competition for leasing and development, and the features essential for success. Other consultants write reports or draw master plans. I will work with you to create a strategy that includes budgets and time frames, which actions to take first, and a chart of responsibility for realizing these.
Management and Problem Solving
I have more than 30 years of experience financing new projects and turning around those that have failed. I use my real estate skills to delve into leases, the title report, the income statement, marketing logs, and even the zoning code. I will find a pathway and fix the problems that have been a barrier to realizing your project's true potential.
Deal Making
I love working as a liason who finds partners that share clients' vision, values and goals, including up-and-coming firms that may not be on everyone's list. By immersing myself in each project, I'm able to anticipate and answer the most technical questions. I run the interviews and ensure the right questions get asked. I work out stalemates and create agreements that ensure performance. The result is transactions that close, projects that get built, and places that work.
Let's Connect
Working Together
Many city, university, and institutional leaders know what their organizational goals are but don't know how to translate them into real estate success. Development can be complex and confusing, and a talented, hardworking guide can make all the difference. I've been a real estate professional for nearly 40 years and have worked extensively in the board room and council chamber, so I know how to lead clients to success. I look forward to learning about your goals, obstacles, and opportunities. You likely have far more options than you realize!